Men's Group Forming!
I will soon be forming another men's group to meet one night a week at my office in Aurora. We have a very comfortable meeting room big enough to hold the group with room to spare. I am looking for at least six men (preferably 8), ages 18 to 100, who would find this sort of encounter to be stimulating and life-changing! We will discuss any and every issue that the group brings up and with a diverse group, as I hope to put together, in age, ethnic background, religion, relationship status, we will have a lot of very valuable insights to discuss and to learn from.
If you think you might be interested in being a part of such a group, please email me and inquire. As I gather people together I will pick an evening to meet that fits everyone's schedule (I know for certain we will meet from 7 pm to 8:30 pm, but I am not sure what weeknight.) I need a minimum of 6 and maximum of 10 men. The fee will be $50 per night payable "at the door." (The fee, time, and criteria for the group may change depending on certain circumstances.) Let me know if you are interested!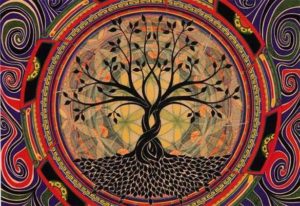 FREE Metaphysics Meetup
The Aurora Metaphysics Group will meet Monday nights until January, 2018, then a new day and time may be set.  Meetings are held at my office in Aurora and you can join through Meetups (see the link below to get to our group page.) The group will be open to up to 15 people so bring a friend! We will be meeting Monday nights at my Aurora office from 7:00 pm to 8:30 pm. A variety of topics will be covered: spiritual practices and how to implement them, spiritual traditions and their history, astral projection, meditation, spirits and spiritism, the paranormal, life after death, past life experiences, numinous dreams, psychic and psi research, among many others! Attendees can suggest topics for lecture, and if anyone has special interests, experiences, or knowledge they can make a presentation in class!
This is primarily a lecture series and discussion group, but is also a practical guide intended to bring a deeper awareness into the lives of the attendees. It is rather open ended so bring in your ideas! You can email me if you want more information or have some suggestions regarding the class topics.
The class is open to anyone of any faith (or no faith!) and is not intended to be "religious" in any specific way. The class will adhere to no particular dogmatic viewpoint, although members of all religious faiths are welcome to attend. Remember, it's FREE! Click the Meetup icon below to go to the Meetup page and join the group!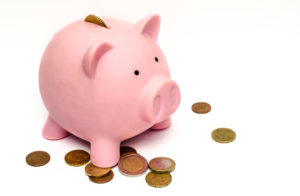 Principals of Financial Freedom
This is an 8 class course (2 hours each class) that will meet Monday nights for 8 weeks starting January 8, 2018.  "Principles of Financial Freedom" is an amazing course that focuses on a spiritual perspective to acquiring wealth and managing finances. Those attending should be comfortable looking at the practical world through a spiritual lens—please be careful considering signing up for this class if you do not believe in a higher power as the course language would possibly make you uncomfortable as it does assume an overarching intelligence in the universe that the course calls "God."
The course is designed by Rev. Lloyd Strom and Rev. Marcia Sutton, both members and ministers in a New Thought church that evolved out of the tradition of the Church of Religious Science. Although originally a Christian based belief system, it no longer requires a Christian ideology to appreciate and benefit from its teachings.
The entire course's (8 sessions) cost is $400 and is payable in advance (not based on attendance—you must commit, and pay for, all 8 sessions). Below is a sign up link. You will need to pay in advance before the classes start in January. The days and times for the class are listed below.